Thailand Zip codes are regulated by the Universal Postal Union as well as Global Zip Code. Postal codes in Thailand has five digit numbers. The first two digits of the postal code denote the province or special administrative area, while the last 3 digits represent the post office within the province.
In Thailand, the Ministry of Digital Economy and Society is in charge of issuing postcodes (MDES).
The first two digits of the codes given to each province or special administrative region are listed below in the table below.
Thailand Postal zones is the first digit of postal code. It is numbered from 1 to 9. Nong Bua Lamphu province and Bueng Kan province have to use postal zone 3 despite its location because at the time of their establishment, postal zone 4 was fully used
| | |
| --- | --- |
| Postal Code | Zone |
| 10xxx – 18xxx | Central zone |
| 20xxx – 27xxx | Eastern zone |
| 30xxx – 39xxx | Northeastern part 1 |
| 40xxx – 49xxx | Northeastern part 2 |
| 50xxx – 58xxx | Upper Northern zone |
| 60xxx – 67xxx | Lower Northern zone |
| 70xxx – 77xxx | Lower Central zone |
| 80xxx – 86xxx | Southern zone |
| 90xxx – 96xxx | Southern border zone |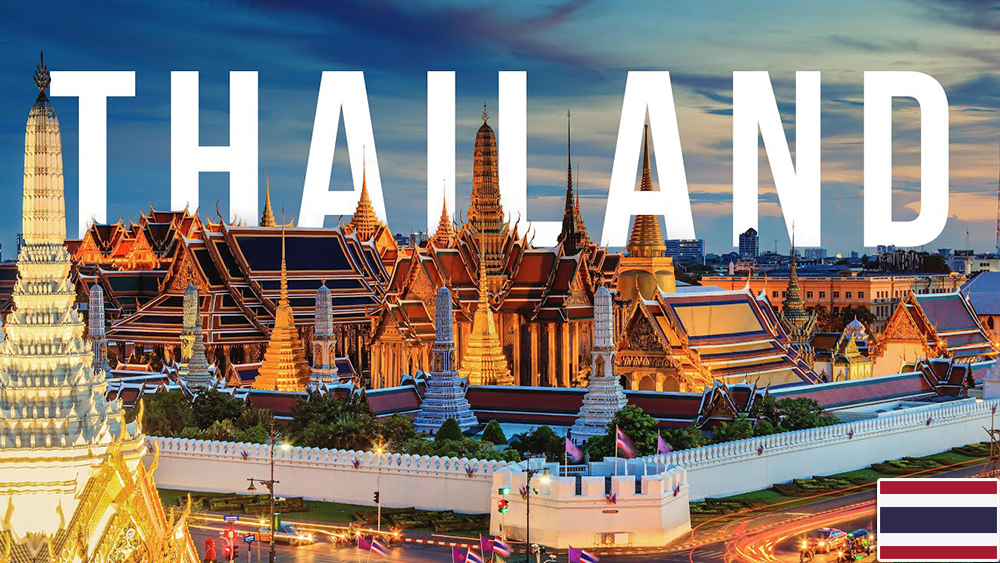 WHY ARE THAILAND POSTAL CODES (ZIP CODES) SO IMPORTANT?
Postal codes (ZIP codes) are not something Thailand often use. But postal codes are one of the most important parts to use when you are sending or receiving couriers, parcels. The postal codes help the mailmen to speed up the sorting and delivery process for your courier to the right address. For example, in a large city, there might be a street with similar or identical names, and in those cases, without correct postal codes (ZIP codes) delivering a parcel could be difficult.
These days postal codes have become well-known or subject of curiosity in youths because of the increasing adoption of technology and growth in online shopping habits.
How do you use Postal Codes (ZIP Code) for Thailand while online shopping on Aliexpress, Amazon, or Shopify?
Before you learn how to use postal codes for Thailand while shopping online on Aliexpress, Amazon or any other platform, here's what the digits signify in the ZIP codes.
BELOW IS THE SELECT THE LATEST LISTING OF SOME MAJOR CITIES FROM THAILAND
Here's this is a complete of postal codes of Thailand. However, if you have difficulty finding the postal code for your region, or district, use the shortcut Ctrl + F (or tap on the search function on the footer of the web) and enter your region to find the postal code for that place.
District1
place
post code
Bangkok
Samphanthawong
10100
Pom Prap Sattru Phai
10100
Wattana
10110
Bang Kholame
10120
Yannawa
10120
Rat Burana
10140
Thung Khru
10140
Bang Bon
10150
Bang Khun Thian
10150
Bang Khae
10160
Phasi Charoen
10160
Nong Khaem
10160
Thawi Wattana
10170
Taling Chan
10170
Phra Nakhon
10200
Lak Si
10210
Sai Mai
10220
Bang Khen
10220
Lat Phrao
10230
Khanna Yao
10230
Bang Kapi
10240
Bung Kum
10240
Saphan Sung B39
10240
Suang Luang
10250
Pra Vet
10250
Bang Na
10260
Phra Khanong
10260
Dusit
10300
Wangthong Lang
10310
Huai Khwang
10320
Pahtum Wan
10330
Phaya Thai
10400
Ding Daeng
10400
Bang Rak
10500
Min Buri
10510
Khlong Samwa
10510
Lat Krabang
10520
Nong Chok
10530
Khlong San
10600
Thon Buri
10600
Bangkok Yai
10600
Bang Plat
10700
Bangkok Noi
10700
Bang Su
10800
Samut Prakan
Phra Pradaeng
10130
Muang Samut Prakan
10270
Phra Samut Chedi
10290
Bang Saotong
10540
Bang Phli
10540
Bang Bo
10560
Nonthaburi
Muang Nonthaburi
11000
Bang Bua Thong
11110
Pak Kret
11120
Bang Kruai
11130
Bang Yai
11140
Sai Noi
11150
Pathum Thani
Muang Pathum Thani
12000
Thanyaburi
12110
Khlong Luang
12120
Lat Lum Kaeo
12140
Lam Luk Ka
12150
Sam Khok
12160
Nong Sua
12170
Ang Thong
Muang ANG THONG
14000
Wiset Chai Chan
14110
Pho Thong
14120
Pa Mok
14130
Chaiyo
14140
Sawaengha
14150
Samko
14160
Saraburi
Muang Saraburi
18000
Chaloem Phakiat
18000
Kaeng Khoi
18110
Phra Phutthabat
18120
Ban Mo
18130
Nong Khae
18140
Wihan Daeng
18150
Sao Hai
18160
Nong Saeng
18170
Muak Lek
18180
Nong Doan
18190
Don Phut
18210
Wang Muang
18220
Rayong
Muang Rayong
21000
Klaeng
21110
Khao Chamao
21110
Ban Khai
21120
Ban Chang
21130
Pluak Daeng
21140
Nikhom Pattana
21180
Wang Chan
21210
Chanthaburi
Muang Chanthaburi
22000
Khlung
22110
Tha Mai
22120
Laem Sing
22130
Pong Nam Ron
22140
Makham
22150
Kaeng Hang Maew
22160
Na Yai Am
22160
Soi Dao
22180
Khao Kitchakut
22210
Trat
Muang Trat
23000
Ko Kud
23000
Khlong Yai
23110
Laem Ngob
23120
Ko Chang
23120
Khao Saming
23130
Bo Rai
23140
Chachoengsao
Muang Chachoengsao
24000
Khlong Kaen
24000
Bang Khla
24110
Rachsan
24120
Phanom Sarakham
24120
Bang Pakong
24130
Ban Pho
24140
Bang Nam Prieo
24150
Ta Takiab
24160
Sanam Chai Khet
24160
Paeng Yao
24190
Nakhon Nayok
Muang Nakhon Nayok
26000
Ban Na
26110
Ongkarak
26120
Pak Phli
26130
Sa Kaeo
Khao Chakhun
27000
Muang Sa Kaeo
27000
Wang Nam Yen
27120
Khok Sung
27120
Aranyaprathet
27120
Wattana Nakhon
27160
Ta Phraya
27180
Wang Sombun
27250
Khlong Hat
27260
Nakhon Ratchasima
Muang Nakhon Ratchasima
30000
Phimai
30110
Bua Yai
30120
Bua Lai
30120
Pak Chong
30130
Sikhiu
30140
Pak Thong Chai
30150
Non Sung
30160
Sung Noen
30170
Prathai
30180
Chok Chai
30190
Dan Khun Thot
30210
Theparak
30210
Phra Thomgkom
30220
Non Thai
30220
Cheleam Phakiat
30230
Chakkarat
30230
Huai Thalaeng
30240
Khon Buri
30250
Khong
30260
Chum Phuang
30270
Muang Yang
30270
Lum Thamenchai
30270
Kham Thale So
30280
Kham Sakae Saeng
30290
Soeng Sang
30330
Ban Luam
30350
Non Daeng
30360
Wang Nam Khyo
30370
Nong Bunnak
30410
Sida
30430
Kang Sanam Nang
30440
Ubon Ratchathani
Muang Ubon Ratchathani
34000
Don Moddang
34000
Muang Samsib
34140
Khuang Nai
34150
Det Udom
34160
Khemarat
34170
Khong Chiam
34220
Buntharik
34230
Kut Khaopun
34270
Na Chaluai
34280
Yasothon
Muang Yasothon
35000
Kham Khuan Kaeo
35110
Thai Chaloen
35120
Loeng Nok Tha
35120
Maha Chana Chai
35130
Kud Chum
35140
Pa Tiu
35150
Kho Wang
35160
Sai Mun
35170
Chaiyaphum
Muang Chaiyaphum
36000
Phu Khieo
36110
Kaset Sombun
36120
Chaturat
36130
Noen Sa Nga
36130
Sub Yai
36130
Khon Sawan
36140
Kaeng Khro
36150
Bamnet Narong
36160
Ban Khwao
36170
Khon San
36180
Ban Thaen
36190
Nong Bua Daeng
36210
Thep Satthit
36230
Nong Bua Rawe
36250
Phakdi Chumpon
36260
Amnat Charoen
Lua Amnart
37000
Muang Amnat Charoen
37000
Phathumratvongsa
37110
Phana
37180
Chanunman
37210
Hua Taphan
37240
Senangkhanikhorn
37290
Khon Kaen
Muang Khonkaen
40000
Ban Phai
40110
Ban Had
40110
Non Silla
40110
Phon
40120
Chum Phae
40130
Nam Phong
40140
Nong Nakham
40150
Phu Wiang
40150
Khok Phochai
40160
Mancha Khiri
40160
Kranuan
40170
Sum Sung
40170
Chonnabot
40180
Nong Song Hong
40190
Nong Rua
40210
Si Chomphu
40220
Waeng Noi
40230
Ubolratana
40250
Ban Fang
40270
Khao Suan Kwang
40280
Phra Yun
40320
Waeng Yai
40330
Puai Noi
40340
Phu Pha Man
40350
Udon Thani
Muang Udon Thani
41000
Kumphawapi
41110
Phrachuk Siliakram
41110
Nong Han
41130
Pibun Rak
41130
Ku Khaew
41130
Phen
41150
Ban Phu
41190
Ban Dung
41190
Nam Som
41210
Nong Wua So
41220
Si That
41230
Non Sa-at
41240
Kut Chab
41250
Sang Khom
41260
Chaiwan
41290
Thung Fon
41310
Nong Saeng
41340
Wang Sam Mo
41380
Na Yung
41380
Loei
Erawan
41220
Muang Loei
42000
Chiang Khan
42110
Dan Sai
42120
Wang Saphung
42130
Tha Li
42140
Pak Chom
42150
Phu Rua
42160
Na Haeo
42170
Phu Kradung
42180
Na Duang
42210
Phu Luang
42230
Pha Khao
42240
Nong Khai
Muang Nong Khai
43000
Sra Khai
43100
Tha Bo
43110
Rattana Wapi
43120
Phon Phisai
43120
Fao Rai
43120
Po Tak
43130
Si Chiang Mai
43130
Bung Kan
43140
Bung Kla
43140
Seka
43150
Sang Khom
43160
So Phisai
43170
Phon Charoen
43180
Pak Khat
43190
Si Wilai
43210
Bung Khong Long
43220
Maha Sarakham
Muang Maha Sarakham
44000
Phayakkhaphum Phisai
44110
Wapi Pathum
44120
Kud Rang
44130
Borabu
44130
Kosum Phisai
44140
Kantharawichai
44150
Chuan Chum
44160
Chiang Yun
44160
Na Chuak
44170
Na Dun
44180
Kae Dam
44190
Yang Si Surat
44210
Roi Et
Sri Somdet
45000
Muang Roi Et
45000
Chiang Khaw
45000
Chang Han
45000
Phon Thong
45110
Salaphum
45120
Suwannaphum
45130
Nong Hi
45140
Phaanom Phrai
45140
Kaset Wisai
45150
At Samat
45160
Tung Khaoluang
45170
Thawatchaburi
45170
Chaturaphak Phiman
45180
Pathum Rat
45190
Nong Phok
45210
Muang Suang
45220
Pho Chai
45230
Phon Sai
45240
Moeiyawadi
45250
Kalasin
Donchan
46000
Muang Kalasin
46000
Kuchinarai
46110
Yang Talat
46120
Kamalasai
46130
Kong Chai
46130
Sahatsakhan
46140
Somdet
46150
Khao Wong
46160
Na Ku
46160
Huai Mek
46170
Kham Muang
46180
Tha Khantho
46190
Rong Kham
46210
Nong Kung Si
46220
Na Mon
46230
Huai Phung
46240
Sakon Nakhon
Muang Sakon Nakhon
47000
Sawang Daen Din
47110
Wanon Niwat
47120
Phanna Nikhom
47130
Ban Muang
47140
Waritchaphum
47150
Phang Khon
47160
Akat Amnuai
47170
Phu Phan
47180
Kut Bak
47180
Song Dao
47190
Kusuman
47210
Pon Nakaew
47230
Kham Ta Kla
47250
Tao Ngoi
47260
Nikhom Nam Un
47270
Khok Si Supan
47280
Charoensin
47290
Nakhon Phanom
Muang Nakhon Phanom
48000
That Phanom
48110
Tha Uthen
48120
Tha Songkhram
48120
Na Kae
48130
Wang Yang
48130
Ban Phaeng
48140
Na Thom
48140
Si Songkhram
48150
Pla Pak
48160
Renu Nakhon
48170
Na Wa
48180
Phon Sawan
48190
Mukdahan
Muang Mukdahan
49000
Khamcha-I
49110
Don Tan
49120
Nikhom Kham Soi
49130
Don Luang
49140
Wan Yai
49150
Nong Sung
49160
Chiang Mai
Muang Chiang Mai
50000
Fang
50110
San Pa Tong
50120
San Kamphaeng
50130
Mae On
50130
Saraphi
50140
Mae Taeng
50150
Doi Lor
50160
Chom Thong
50160
Chiang Dao
50170
Mae Rim
50180
Phrao
50190
San Sai
50210
Doi Saket
50220
Hang Dong
50230
Hot
50240
Samoeng
50250
Doi Tao
50260
Mae Chaem
50270
Mae Ai
50280
Omkoi
50310
Chai Prakarn
50320
Weang Hang
50350
Mae Wang
50360
Lampang
Muang Lamphun
51000
Li
51110
Pa Sang
51120
Wiang Nonglong
51120
Ban Hong
51130
Mae Tha
51140
Thung Hua Chang
51160
Ban Thi
51180
Muang Lampang
52000
Ngao
52110
Chae Hom
52120
Ko Kha
52130
Wang Nua
52140
Mae Tha
52150
Thoen
52160
Sop Prap
52170
Mae Phrik
52180
Hang Chat
52190
Soem Ngam
52210
Mae Mo
52220
Muang Pan
52240
Uttaradit
Muang Uttaradit
53000
Nam Pat
53110
Phichai
53120
Laplae
53130
Tron
53140
Tha Pla
53150
Fak Tha
53160
Ban Khok
53180
Tong Saen Khan
53230
Phrae
Muang Phrae
54000
Song
54120
Sung Men
54130
Rong Kwang
54140
Den Chai
54140
Long
54150
Wang Chin
54160
Nong Muangkhai
54170
Nan
Santisuk
55000
Muang Nan
55000
Phu Piang
55000
Wiang Sa
55110
Pua
55120
Chaloem Phrakiat
55130
Thung Chang
55130
Tha Wang Pha
55140
Na Noi
55150
Chiang Klang
55160
Song Khaew
55160
Mae Charim
55170
Na Mun
55180
Ban Luang
55190
Bo Klua
55220
District1
place
post code
Phayao
Pu Khamyaw
56000
Muang Phayao
56000
Chiang Kham
56110
Pu Sang
56110
Dok Kham Tai
56120
Mae Chai
56130
Pong
56140
Chun
56150
Chiacg Muan
56160
Chiang Rai
Muang Chiang Rai
57000
Mae Chan
57110
Doi Luang
57110
Mae Pha Luang
57110
Phan
57120
Mae Sai
57130
Chiang Khong
57140
Chiang Saen
57150
Thoeng
57160
Wiang Pa Pao
57170
Mae Suai
57180
Pa Daet
57190
Wiang Chiang Rung
57210
Wiang Chai
57210
Mae Lao
57250
Phaya Mengrai
57290
Wiang Kaen
57310
Khun Tan
57340
Mae Hong Son
Muang Mae Hong Son
58000
Sop Moei
58110
Mae Sariang
58110
Mae La Noi
58120
Pai
58130
Khun Yuam
58140
Pang Mapha
58150
Nakhon Sawan
Muang Nakhon Sawan
60000
Nong Bua
60110
Chumsaeng
60120
Phayuha Khiri
60130
Takhli
60140
Mae Poen
60150
Chum Tabong
60150
Mae Wong
60150
Lat Yao
60150
Tha Tako
60160
Krok Phra
60170
Banphot Phisai
60180
Tak Fa
60190
Phaisali
60220
Kao Lieo
60230
Uthai Thani
Muang Uthai Thani
61000
Nong Chang
61110
Thap Than
61120
Nong Khayang
61130
Ban Rai
61140
Sawang Arom
61150
Lan Sak
61160
Huai Khot
61170
Kamphaeng Phet
Muang Kamphaeng Phet
62000
Phran Kratai
62110
Pangslila Thong
62120
Khlong Khlung
62120
Khanu Woralaksaburi
62130
Sai Ngam
62150
Lan Krabue
62170
Khosamphi Nakhon
62170
Khlong Lan
62180
Saithong Wattana
62190
Bung Samakki
62210
Tak
Wang Chaw
63000
Muang Tak
63000
Mae Sot
63110
Ban Tak
63120
Sam Ngao
63130
Mae Ramat
63140
Tha Song Yang
63150
Phob Phra
63160
Umphang
63170
Sukhothai
Muang Sukhothai
64000
Sawankhalok
64110
Si Samrong
64120
Si Satchanalai
64130
Ban Dan Lan Hoi
64140
Thung Saliam
64150
Khiri Mat
64160
Kong Krailat
64170
Si Nakhon
64180
Phitsanulok
Muang Phitsanulok
65000
Bang Krathum
65110
Nakhon Thai
65120
Wang Thong
65130
Bang Rakam
65140
Phrom Phiram
65150
Wat Bot
65160
Chat Trakan
65170
Noen Maprang
65190
Phichit
Muang Phichit
66000
Taphan Hin
66110
Bang Mun Nak
66120
Pho Thale
66130
Bung Norong
66130
Wachirabarami
66140
Sam Ngam
66140
Tab Khlo
66150
Sak Lek
66160
Wang Sai Phun
66180
Pho Prathap Chang
66190
Dong Charoen
66210
Ratchaburi
Muang Ratchaburi
70000
Ban Pong
70110
Photharam
70120
Damnoen Saduak
70130
Pak Tho
70140
Chom Bung
70150
Bang Phae
70160
Wat Phleng
70170
Ban Ka
70180
Suan Phung
70180
Suphanburi
Muang Suphan Buri
72000
Song Phi Nong
72110
Doembang Nangbuat
72120
Sam Chuk
72130
Si Prachan
72140
Bang Pla Ma
72150
U-Thong
72160
Don Chedi
72170
Dan Chang
72180
Nong Yasai
72240
Nakhon Pathom
Muang Nakhon Pathom
73000
Sam Phran
73110
Nakhon Chaisi
73120
Bang Len
73130
Khamphaeng Saen
73140
Don Tum
73150
Phutha Monthon
73170
Samut Sakhon
Muang Samut Sakhon
74000
Krathum Baen
74110
Ban Phaeo
74120
Muang Samut Songkhram
75000
Amphawa
75110
Bang Khonthi
75120
Phetchabun
Muang Phetchabun
67000
Lom Sak
67110
Lom Kao
67120
Wichian Buri
67130
Nong Phai
67140
Chon Daen
67150
Bung Sam Phan
67160
Si Thep
67170
Wang Pong
67240
Nam Nao
67260
Khao Kho
67270
Muang Phetchaburi
76000
Ban Laem
76110
Cha-Am
76120
Tha Yang
76130
Khao Yoi
76140
Ban Lat
76150
Nong Ya Plong
76160
Kang Krachan
76170
Krabi
Muang Krabi
81000
Ao Luk
81110
Khlong Thom
81120
Lam Thap
81120
Nua Khlong
81130
Khao Phanom
81140
Ko Lanta
81150
Plai Phraya
81160
Phang Nga
Muang Phang Nga
82000
Takua Pa
82110
Thai Muang
82120
Takua Thung
82130
Khura Buri
82150
Koh Yao
82160
Kapong
82170
Thap Put
82180
Phuket
Muang Phuket
83000
Thalang
83110
Kathu
83120
Surat Thani
Muang Surat Thani
84000
Chaiya
84110
Ban Na San
84120
Phunphin
84130
Ko Samui
84140
Tha Chang
84150
Kanchanadit
84160
Tha Chana
84170
Wiphawadi
84180
Khiri Ratthanikhom
84180
Wiang Sa
84190
Chai Buri
84210
Phrasaeng
84210
Don Sak
84220
Ban Ta Khun
84230
Ban Na Doem
84240
Phanom
84250
Khian Sa
84260
Ko Phangan
84280
Ranong
Muang Ranong
85000
Kra Buri
85110
Suk Samran
85120
Kapoe
85120
La-Un
85130
Muang Songkhla
90000
Bang Klam
90110
Hat Yai
90110
Sa Dao
90120
Chana
90130
Ranot
90140
Thepha
90150
Na Thawi
90160
Rattapum
90180
Sating Phra
90190
Sabayoi
90210
Kuan Niang
90220
Khlong Hoykhong
90230
Krasae Sin
90270
Na Mom
90310
Singha Nakorn
90330
Satun
Muang Satun
91000
Langu
91110
Thung Wa
91120
Khuan Ka Long
91130
Manung
91130
Tha Phae
91150
Khuan Doan
91160
Trang
Muang Trang
92000
Kantang
92110
Had Samran
92120
Palian
92120
Huai Yot
92130
Yan Tak Kao
92140
Sikao
92150
Rachada
92160
Na Yong
92170
Wang Wiset
92220
Pattani
Muang Pattani
94000
Sai Buri
94110
Khok Pho
94120
Panare
94130
Thung Yan Daeng
94140
Mayo
94140
Yaring
94150
Yarang
94160
Nong Chik
94170
Mae Lan
94180
Mai Kaen
94220
Kpho
94230
Yala
Muang Yala
95000
Kung Pinung
95000
Betong
95110
Yaha
95120
Ka Bung
95120
Bannang Sata
95130
Raman
95140
Than To
95150
Narathiwat
Muang Narathiwat
96000
Tak Bai
96110
Sungai Kolok
96120
Rangae
96130
Jao I Rong
96130
Sungai Padi
96140
Ruso
96150
Waeng
96160
Bacho
96170
Yi-Ngo
96180
Sukhirin
96190
Si Sakhon
96210
Chanae
96220
Phranakhon Si Ayutthaya
Pharnakhon Si Ayutthaya
13000
Sena
13110
Pak Hai
13120
Tha Rua
13130
Phachi
13140
Maha Rat
13150
Bang Pa-In
13160
Wang Noi
13170
Bang Sai
13190
Uthai
13210
Bang Pahan
13220
Lat Bua Luang
13230
Ban Phraek
13240
Bang Ban
13250
Nakhon Luang
13260
Bang Sai
13270
Lopburi
Muang Lopburi
15000
Ban Mi
15110
Khok Samrong
15120
Chai Badan
15130
Tha Luang
15130
Phattana Nikhom
15140
Tha Wung
15150
Nong Muang
15170
Lum Sunthi
15190
Sa Bot
15240
Khok Charoen
15250
Singburi
Muang Sing Buri
16000
In Buri
16110
Phrom Buri
16120
Bang Rachan
16130
Tha Chang
16140
Khai Bang Rachan
16150
Chainat
Muang Chainat
17000
Nong Mamong
17100
Manorom
17110
Wat Sing
17120
Non Kham
17130
Hankha
17130
Sankhaburi
17140
Sanphaya
17150
Chonburi
Muang Chonburi
20000
Si Racha
20110
Ko Sichang
20120
Phanat Nikhom
20140
Bang Lamung
20150
Phan Thong
20160
Ban Bung
20170
Sattahip
20180
Nong Yai
20190
Ko Chan
20240
Bo Thong
20270
Prachinburi
Muang Prachinburi
25000
Kabin Buri
25110
Prachantakham
25130
Si Maha Phot
25140
Ban Sang
25150
Si Mahosot
25190
Khok Pip
25190
Na Di
25220
Burirum
Muang Buri Ram
31000
Huai Ratch
31000
Ban Dan
31000
Cham Ni
31110
Non Suwan
31110
Nang Rong
31110
Chaloem Phrakhiat
31110
Banmai Chaiphot
31120
Phutthaisong
31120
Lam Phai Mat
31130
Prakhon Chai
31140
Satuk
31150
Kandong
31150
Krasang
31160
Lahan Sai
31170
Ban Kruat
31180
Khu Muang
31190
Nong Ki
31210
Pak Kam
31220
Na Pho
31230
Nong Hong
31240
Ban Phlapphla
31250
Non Dindaeng
31260
Sisaket
Muang Sisaket
33000
Kantharalak
33110
Benchalak
33110
Po Sri Suwan
33120
Uthumphon Phisai
33120
Muang Chan
33120
Nam Kliang
33130
Kanthararom
33130
Pu Sing
33140
Khukhan
33140
Khun Han
33150
Rasi Salai
33160
Silalad
33160
Prang Ku
33170
Phrai Bung
33180
Yang Chum Noi
33190
Huai Thap Than
33210
Bung Bun
33220
Phayu
33230
Si Rattana
33240
Non Khun
33250
Wang Hin
33270
Na Tan
Phibun Mangsahan
34110
Trakan Puetphon
34130
Thung Sriudom
34160
Na Year
34160
Sawang Werarong
34190
Warin Chamrabp
34190
Si Muang Mai
34250
Nam Yuen
34260
Nam Khun
34260
Tan Sum
34330
Po Sai
34340
Sirinhon
34350
Samrong
34360
Non Bua Lam Phu
Muang Nong Bua Lam Phu
39000
Non Sang
39140
Nong Sang
39140
Nawang
39170
Na Klang
39170
Si Bun Ruang
39180
Suwannakhuha
39270
Khanchanaburi
Muang Kanchanaburi
71000
Tha Muang
71110
Tha Maka
71120
Phanom Thuan
71140
Sai Yok
71150
Bo Phloi
71160
Huai Khaiaw
71170
Thong Phaphum
71180
Lao Khwan
71210
Nong Prue
71220
Sangkhla Buri
71240
Si Sawat
71250
Dan Makham Tia
71260
Prachuap Khirikhan
Muang prachuap Khirikan
77000
Hua Hin
77110
Pran Buri
77120
Thap Sakae
77130
Bang Saphan
77140
Kui Buri
77150
Bang Saphan Noi
77170
Samaroiyod
77180
Nakhon Sie Thammarat
Muang Nakhon Si Thammarat
80000
Phra Phrom
80000
Thung Song
80110
Sichon
80120
Ron Phibun
80130
Chula Phon
80130
Pak Phanang
80140
Chawang
80150
Nob Pitam
80160
Tha Sala
80160
Hua Sai
80170
Cha-uat
80180
Chian Yai
80190
Chaloem Phrakiat
80190
Khanom
80210
Na Bon
80220
Lan Saka
80230
Thung Yai
80240
Chang Khlang
80250
Tham Punnara
80260
Phipun
80270
Phromkhiri
80320
Bang Khan
80360
Chumphon
Muang Chumphon
86000
Lang Suan
86110
Sawi
86130
Tha Sae
86140
Pathiu
86160
Lamae
86170
Phato
86180
Thung Tako
86220
Phatthalung
Sri Nakharin
93000
Muang Phatthalung
93000
Pa Payam
93110
Khuan Khanun
93110
Pak Phayun
93120
Khao Chaison
93130
Bang Kaeo
93140
Tamot
93160
Pa Bon
93170
Kong Ra
93180
Si Ban Phot
93190
Also read: Best eSIM For Thailand